3/18/2019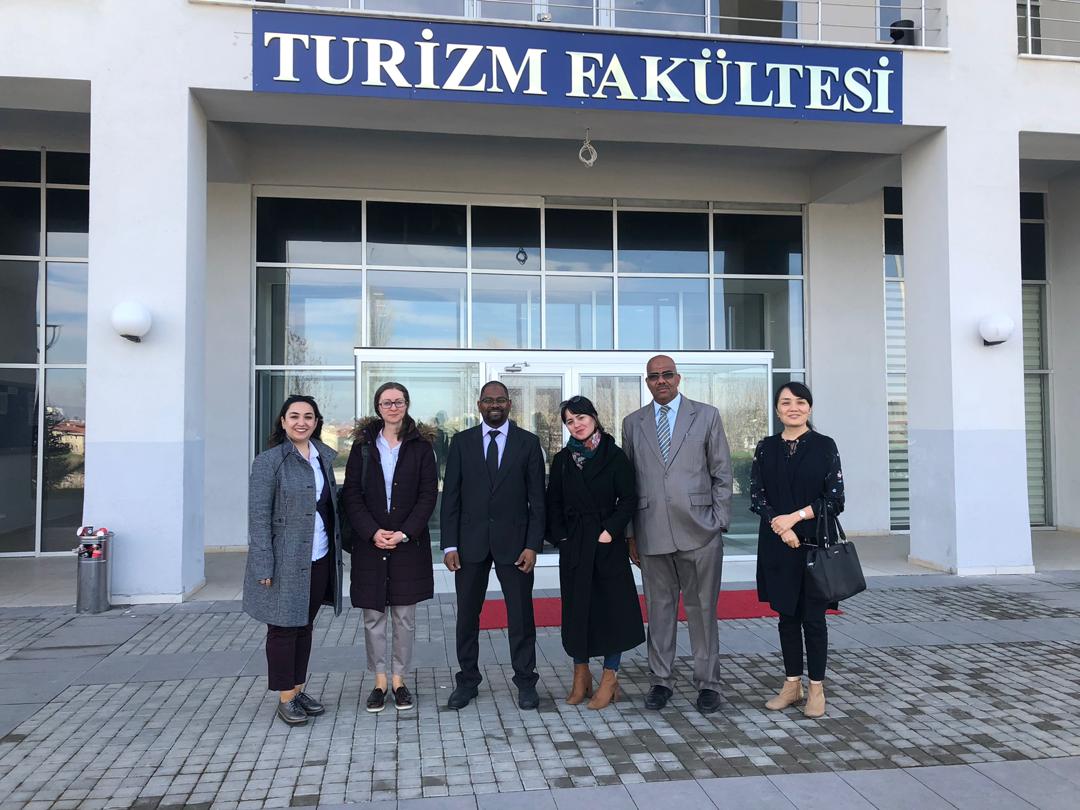 The very first KA107 project of Erasmus+ Program which carries our university beyond the European continent started between Eskişehir Osmangazi University (ESOGU) and State University of Zanzibar (SUZA), Tanzania.
KA107 project helps to utilize EU funds through Erasmus+ program, at the geographies beyond the European continent. With this regard, student and staff exchange will be implemented and academic cooperation will be carried out between ESOGU Faculty of Tourism and the young but fast-growing SUZA Institute of Tourism.
During the visit of esteemed Rector of State University of Zanzibar Prof. Idris Rai and the Head of Institute of Tourism Dr. Aley Nassor, details regarding the implementation of KA107 project between universities had been discussed. Also, during the visit an Eskişehir tour organized for the delegation.
The delegation visited our university's Rector Prof. Dr. Kemal Şenocak in his office. Rector's Assistant and the Coordinator of International Relations Office Assoc. Prof. Dr. Ramazan Erdağ, Dean of Faculty of Tourism Prof. Dr. Yaşar Sarı, Erasmus Faculty Coordinator of Faculty of Tourism Res. Assist. Cansev Özdemir and Vice-Coordinator of International Relations Office Lecturer Müge Tanberk were present during the visit to Rector's Office.
Under the scope of this international visit, the upcoming events to further improve the collaboration beyond the KA107 have been planned. With the KA107 project, ESOGU Faculty of Tourism will share experience and academic knowledge in order to help the regulation and improvement in Tanzanian management of tourism and tour guiding.
As of International Relations Office, we wish for the further success of our KA107 project.